If you've ever shipped anything ever, well, you know how it gets. There's that tight feeling that squeezes your heart whenever they have a moment, for one. There's that 10,000 pages and counting fanfic you're currently writing in your head. And let's not forget how all sorts of random things start to take on a special meaning. Like…a full moon. A red rose. A can of tomatoes. A song on the radio—and that's where this post comes in.
Here we have ten songs perfectly matched up with ten OTPs. At least, they're all perfect fits to us (obviously, you all have the right to your own opinion…but as future queens of the cosmos, you just really ought to trust us.)
It's sort of tear-jerkingly ironic— "Take my hand and hold on forever…" Only James and Lilly can't hold on forever because they're DEAD. *sobs* Another perfect line: "Another night and here we are again/all our faults laid out ahead." Really, the whole thing is just undeniably, adorably Jilly-ish. (Though for added creepiness, you can always just imagine Snape singing this to Lilly.)
Cosmic Love by Florence + the Machine
The Darkling…the darkness… "The stars, the moon, they have all been blown out, you have left me in the dark." This is all very self-explanatory. Basically, every lyric in the entire song has a spine-chilling connection to Shadow and Bone. Just think of poor little Erik lost and wandering in the woods…
At first glance, this song probably isn't what you'd expect. But the LYRICS were practically written for Carswell: "I'm a reckless mistake, I'm a cold night's intake/I'm a one night too long, I'm a come-on too strong…All my life I've been living in the fast lane, can't slow down, I'm a rolling freight train." And then this little line for Cress: "And you are the opera, always on time and in tune…" The OPERA, ahem? Really, their entire relationship is perfect because Thorne is usually the type to go for looks, but since he was blind, he kind of had to fall in love with Cress's personality.
Seriously, who doesn't ship Percabeth? To quote Clara: "They are my babies—I ship them forever, though I want to knock Annabeth out and date Percy myself." Other than the massive paradox in that sentence, it pretty much sums everything up. Percabeth is perfection. The song we've chosen doesn't really have any specific lyrics that are a dead-on match for this ship; rather, it's the cadence of the song that's so fitting. It's effortlessly happy, just like all those glorious sunbathed moments in Camp Half-Blood, and the strawberry fields and blue birthday cake and—aghh WHY CAN'T WE BE DEMIGODS PEOPLE.
Remember that whole part when Wolf said Scarlet was his alpha, and Cress was like, "Oh, alpha as in the brightest star in a constellation?" Yep, and then Wolf said, "Exactly," and we all screamed. That's mainly where the idea for this song was born. Also, it just has this sound to it. Trust us.
"I need someone to bring me back to life…got a feelin' that I'm going under/but I know I'll make it out alive…Trippin' over myself/ achin', begging you to come out…left seein' RED on my own." This whole song just screams Scarlett and Wolf. Hits you right in the feels!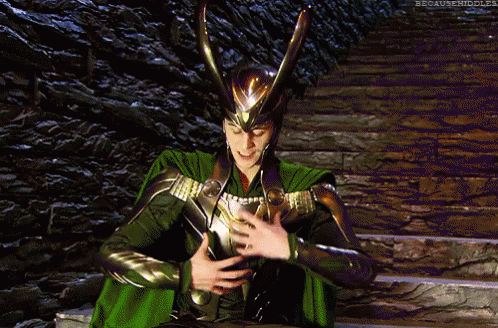 It's a little bit of one-sided song, but Nikoli and Alina had a pretty one-sided relationship. Nikoli only wanted her because of all those political perks you get when you marry the Sun Summoner. What he needs, though, is someone who really loves him. (Clara is seriously blushing right now because she'd probably cut off her own leg to end up with Prince Perfect.)
Like always, the entire song is flawless, but here's a couple of the lyrics that really screamed Nikoli: "And I don't feel no remorse, and you don't feel nothing back…Oh, Ophelia, heaven help a fool that falls in love."
Keep Holding On by Avril Lavigne
Stockholm syndrome, nothing like it, eh? Thank you, Avril, for this annoying-sounding song that actually…kind of works. "When there's no place to go/you know I won't give in…just stay strong because you know I'm here for you." At least Murtagh didn't torture Nasuda as much as he could have, right? And no, we did not choose this song just because it's on the credits of that awful Eragon movie (we're not that unoriginal)—really, just listen to it and you'll be transported right back to the Hall of the Soothsayer.
Little Talk by Of Monsters and Men
This song is insanely perfect (with the emphasis on the "insane" part). It's about a crazy lady and her concerned boyfriend, for pity's sake…. Um, hello!—How is that not Jacin and Winter?? (Proof: "Sometimes I can't even trust myself/It's killing me to see you this way…though the truth may bury us, this ship will carry our bodies safety to shore.")
Treat You Better by Shawn Mendez
This is pretty much Mal's theme song. Not that we like Mal or anything, but the poor guy has to deal with two other dudes fighting for his lady—and both of them wanted to take over the world. Really, it's totally plausible that Mal actually tried to sing this to Alina–probably while he was drunk. "I know I can treat you better than he can/Cause any girl like you deserves a gentleman." Well, Mal, at least you wanted her for sort of the right reasons…
Piper and Jason (Jasper? Pison? Jiper? Jipson?) aren't exactly the most shippable pair. Really, if Piper fell off a cliff and snapped her neck, how many of us would care? *guiltily looks away* But they do deserve some sort of happy ending—hence this song. Can't you just see Jason spinning Piper around a little cabin in Camp Half Blood? "Dancing in the kitchen in the pale blue light/Only care in the world is that ours kids are all right…"
Were our song choices just drop-dead fabulously perfect? Yes?? No??? What sort of songs remind you of fictional characters? And here's the really important question-because we book thieves always ask the important questions—who is your favorite OTP?
And for now, we really must say–